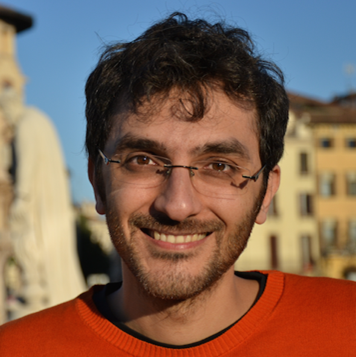 Giuseppe Vallone studied Physics at the University of Torino. He got his Ph.D. degree in Theoretical Physics at the University of Torino in 2006 (Supervisor: Prof. Alberto Lerda). From 2006 to 2011 he worked in the Quantum Optics Group of the Sapienza University of Rome. He was Assistant Professor at the University of Padova from 2011 to 2019.
Since 2019, he is Associate Professor of Physics (Professore Associato) at the University of Padova, where he currently teaches Quantum Information and related subjects.
Member of the Security Board of the European Quantum Communication Infrastructure initiative.
His research is focused since 2006 on quantum information, photonic states, quantum communication, quantum random number generators, Orbital Angular Momentum states.
Author of 3 patents and 133 papers, including 96 papers on peer-review journals, 1 book chapter and 27 proceedings, in the areas of Quantum Communication and Quantum Information, including 1 Science Advance, 3 Nature Comm., 19 Phys. Rev. Lett, 1 Phys. Rev. Applied.
He served as supervisor of 5 PhD project (2 in progress) and supervisor of 7 Master students.
Homepage: http://www.dei.unipd.it/~vallone